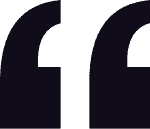 Great little coffee shop! Especially love that they have dairy alternatives for their beverages as I have a dairy allergy. The staff are always so kind and friendly as well 🙂
Best service friendly staff and they welcome all their customers like family. Happy to support this local business have been with them since they started at The Forks.
I love the lunch and snack selections at Human Bean. Never disappointed.
The Human Bean kiosk in the CityPlace Mall (downtown Winnipeg) is my favorite coffee shop. Their green tea smoothie is amazing, and they always have a nice selection of lunch take away options (most make with fresh and/or local ingredients). Great selection of baked treats too.
Everything I have eaten there is absolutely top quality and made with lots of love and attention. The friendly staff are an important part of my emotional support system. The value of their smiling faces cannot be underestimated. They are an example of the best of human values, service, quality and caring for each other.
This place feels like the best parts of my childhood. The staff are so welcoming and willing to engage. There's a different type of connection here that I don't feel from many businesses. For me, that is gold. I love to go to places where I feel at home. Supporting this business means supporting more of that in the world for me. I would highly recommend checking it out!
Love all of their healthy delicious lunch choices. From salads, soups to mac and cheese. Every choice made there has be amazing. Love Love Love the soups.
Love, love, love the coffee!!! I buy it in bulk and have it every morning. I can't say enough about how great it is. Had it many years ago and it's the ONLY coffee I buy now. So thankful I can still buy it!
Made my Tuesday morning with a fair priced coffee, and sold me specialty products as I am so fussy and they didn't bat an eyelash. I will come back for the butternut smoothie and the free WiFi when I'm on my usual crazy busy route and enjoy their service and smiles. They deserve more than a 3.2 rating and the coffee is better than thom bargens overpriced atmosphere.
After trying the plain espresso at about 6 different espresso shops nearby, this is one of my top 2 favorites. Leaving this review for fellow espresso junkies. Did not try or plan to try the food. Don't care about espresso shop food.
The two female baristas were super sweet and made great drinks. I can't wait to go back and try more specialty drinks.
Great coffee shop reopened after leaving the forks market. Great London fog and plenty of food options if you want a snack or a light meal. The selection of loose leaf teas is very nice with something for almost anyone.