Our food was created for our customer's needs and lifestyles. We noticed that there was a need to provide healthy food options on the go.
Our customers enjoy the variety we offer. Whether you want a full warm-up meal or a small side salad or a healthy snack pack, you are sure to find it here.
Everyday, our food is made in house. We start with a variety of sandwiches; egg salad, tuna, salmon, chicken salad, ham and swiss and our biggest seller turkey and havarti with cranberries. We rotate our food daily, creating a variety every day.
All sandwiches are made on multi grain and garnished with fresh curly lettuce.
All salads are made daily with fresh ingredients. Chef, Veggie Chef, goat cheese and beet, Cobb, Italian Salami, Strawberry Walnut and Greek, to name a few. What makes these salads so special is the home-made dressings. No additives, no stabilizers, no sugar, no GMO or fructose. Just goodness.
We also have cups of yogurt with 5 grams of sugar and our homemade granola to top it all off.
One of our ongoing favourites is our snack packs; crackers and cheese, veggies and dip, and apple protein packs. Perfect to snack on at your desk.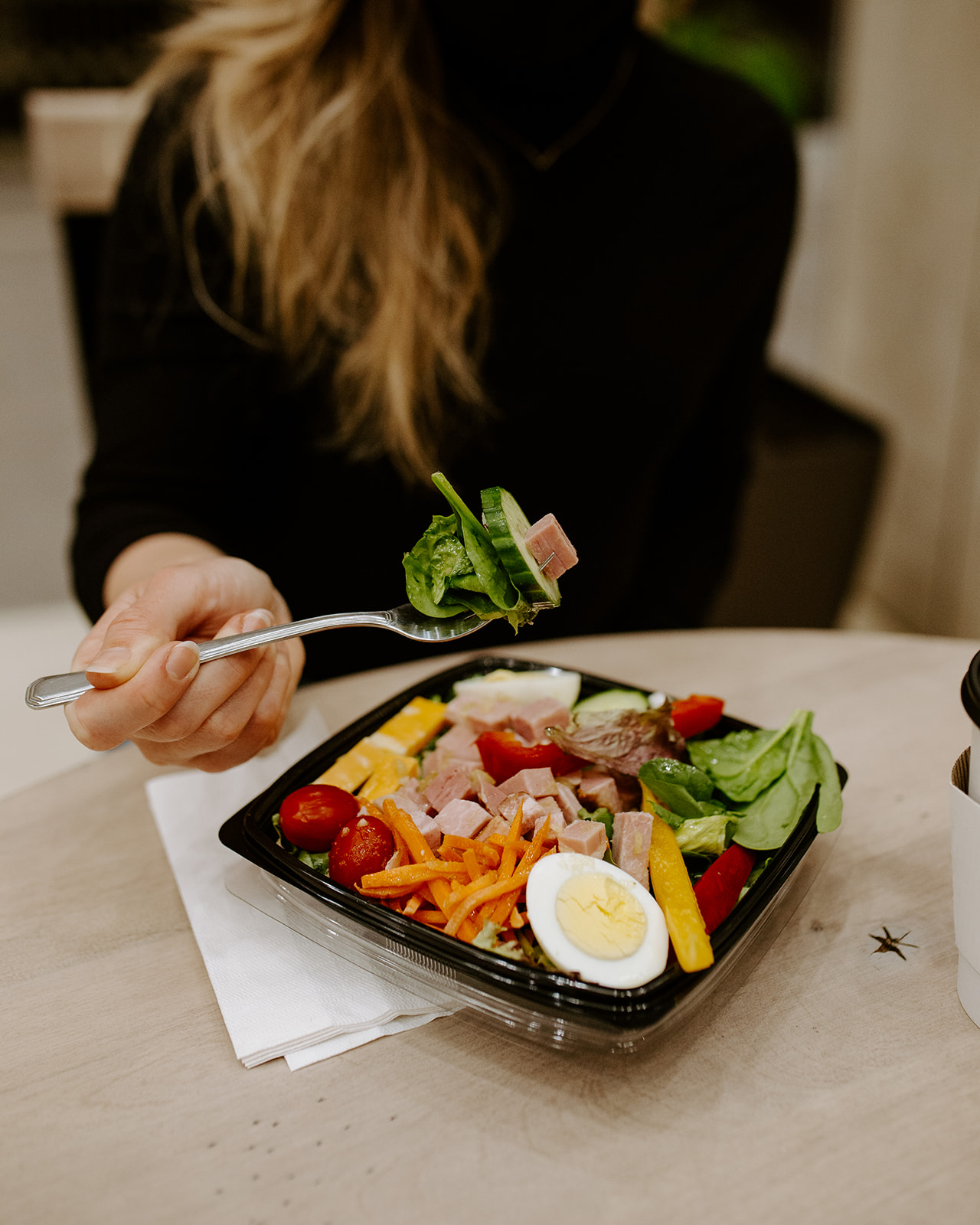 If you want something warm, we have an ongoing selection of mac & cheese, perogies, smokies, chicken souvlaki, ham & scalloped potatoes and mexi wraps. All made in house.
Give us a try. We are confident you will taste the quality.
All items can be also be ordered through DoorDash.