Inspirational Coffee & Tea Quotes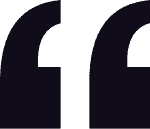 May your mornings be brewtiful.
You can't pour from an empty cup...
Have a cup of positivitea.
Here you go: Hot Tea. Because that's what you are, a HOTTIE.
Everything I brew, I brew it for you.
You can't buy happiness but you can buy tea and that's kind of the same thing.
Start today with a grateful heart.
Happiness is a great cup of coffee or tea.
Stop calming the storm, calm yourself.
Start each day with a positive thought and a great cup of coffee.
I'm sorry for the things I said. I was un-caffeinated.
Coffee in one hand, confidence in the other.
If you can't adult today... we got coffee.
I'd like to take a moment to thank my coffee for getting me through another week that felt like a whole darn year.
Be strong - Be bold - Be full of energy - Be coffee.
If you want more kindness in the world, put it out there.
Every morning has a new beginning and a new blessing and a new cup of coffee.
We are like tea, we don't know our own strength until we are in hot water.
Life is like a cup of tea... it's all about how you make it.
Good morning, may your cup runnith over with blessings today.
Self confidence is a super power, but so is coffee.
I love it when coffee kicks in.
Happiness looks gorgeous on you.
Keep calm and put the kettle on.
May your coffee kick in before your reality does.
Don't give into sadness. Give into coffee and tea.
Tea is to the body as music is to the soul.
Today's good mood is sponsored by coffee and tea.
A cup of tea is a cup of peace.
Advice from Human Bean Coffee & Tea for a GREAT day
Awaken your senses
Be bold
Have good taste
Drink in life's simple pleasures
Savour quiet moments

Let good ideas perculate
Choose kindness & joy
Support local
Break out of the daily grin