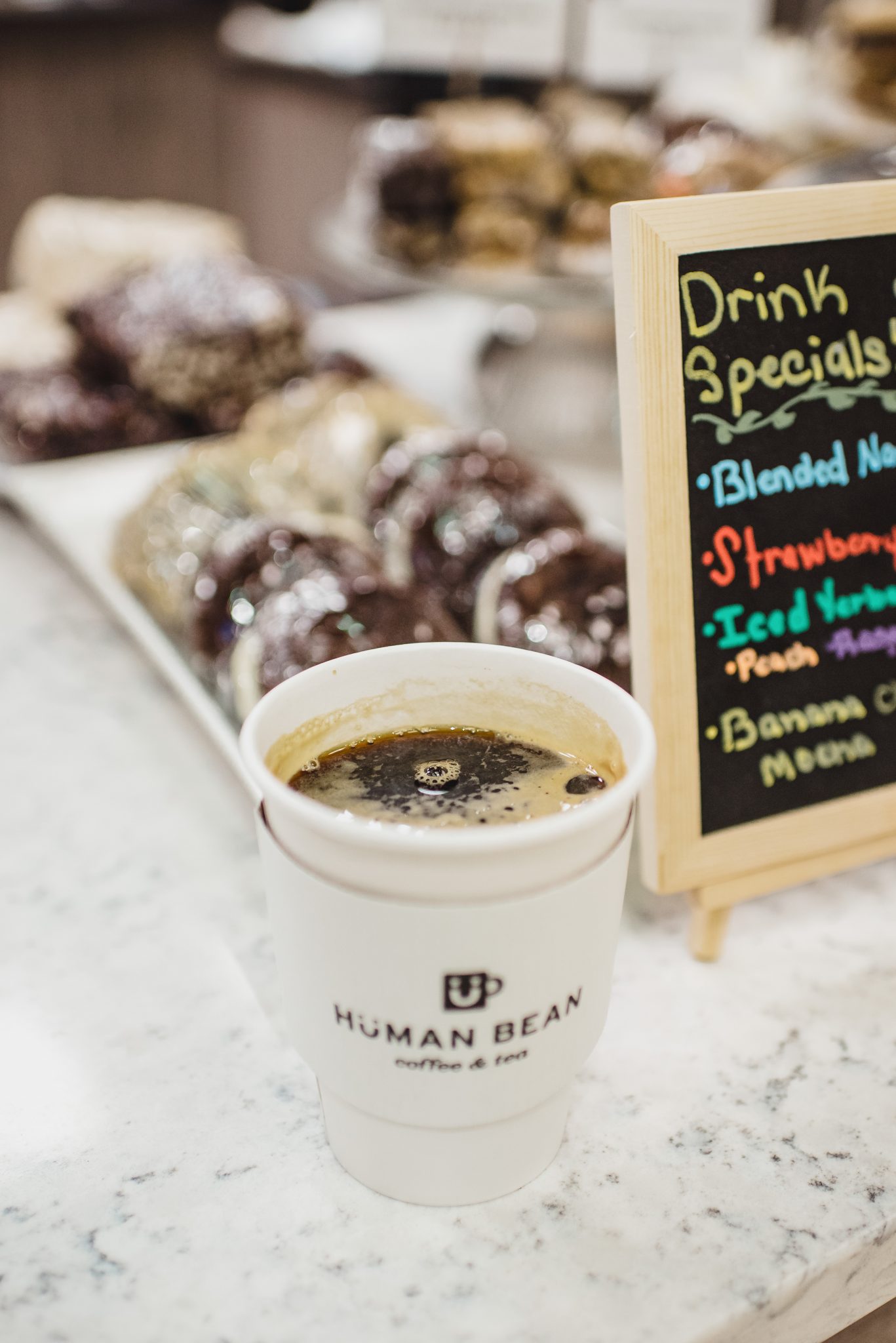 Cup of Coffee
Americana
Espresso
Headbanger (Coffee & Espresso)
Keto Coffee
LATTE OR CAPPUCCINO
Café Latte or Cappuccino
Flavoured (classic vanilla, caramel, salted caramel, pumpkin spice, banana cream)
ICED COFFEE SMOOTHIES
Blended Salted Caramel
Extreme Toffee Coffee
Blended Mocha
CAFé MOCHA
White Café Mocha
Café Mocha
Flavoured Mocha (caramel, hazelnut, banana, peppermint)
COLD COFFEE
Iced Coffee
Cold Brew
Iced Americana
Iced Latte
Iced Mocha
Brown Cow – Vanilla & Chocolate
DAIRY FREE OPTIONS
All drinks can be made dairy free
Almond, Soy or Coconut beverage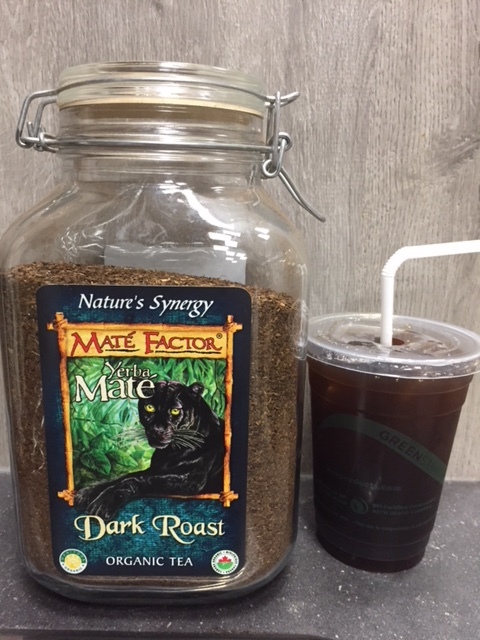 Cup of Loose Tea (black, flavoured black, oolong, green, flavoured green, rooibos, yerba mate, herbal, matcha)
TEA LATTE
Green Matcha Latte
Vanilla Rooibos Latte
English Breakfast Latte
Strawberry Green Latte
CHAI
Chai Latte
Ginger Spice Chai
Red Eye Chai (Shot of Espresso)
LONDON FOG
Vanilla London Fog
Caramel Cream Fog
Pumpkin Spice Fog
Mint Haze Fog (Herbal)
ICED TEA
Yerba Mate Iced Tea (Peach or Raspberry)
Iced Tea (Black, green, Rooibos, Herbal)
Iced Chai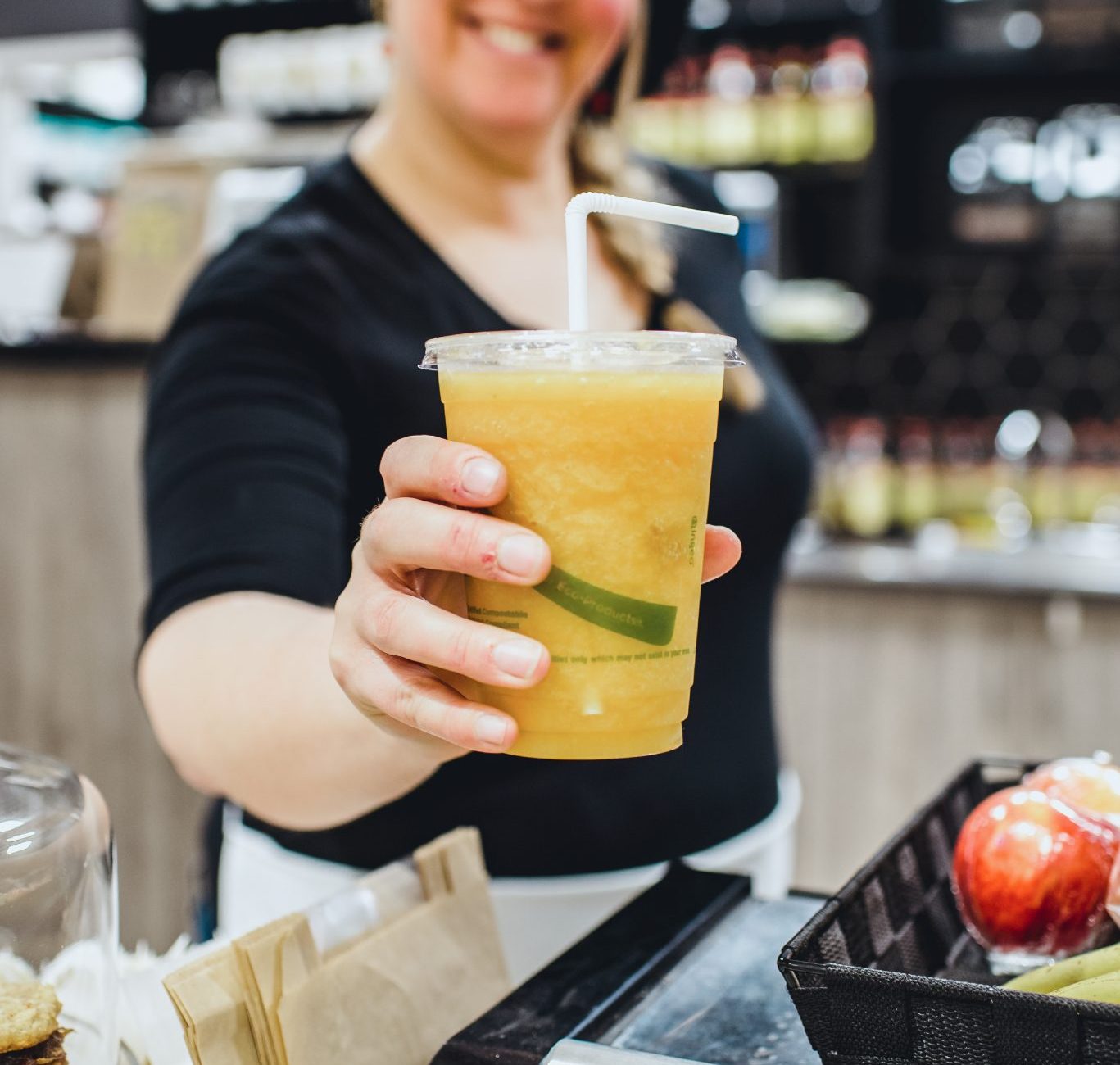 DAIRY SMOOTHIE
Green Matcha (matcha, milk, ice)
Strawberry Banana (strawberry, banana, milk, ice)
Peanut Butter Banana Protein (peanut butter, banana, protein, milk, ice)
VEGAN, GLUTEN AND DAIRY FREE
Blueberry Pancake (blueberries, banana, gluten free oats, walnuts, cinnamon, maple syrup, almond milk, ice)
Peach Pear Apricot (peach, pear, apricot puree, water, ice)
Chocolate Raspberry (raspberry, cocoa, banana, maple syrup, almond milk, ice) 
hot chocolate
Hot Chocolate
Banana Chocolate Chip
White Hot Chocolate
Caramel Hot Chocolate
Hazelnut Hot Chocolate
CIDER
Hot Cider
Carmel Apple Cider w/ Whip
FROZEN LEMONADE
Lemonade
Strawberry Lemonade
Peach Lemonade
CAFFEINE FREE
Italian Soda
Apple Cider on Ice
Frozen Hot Chocolate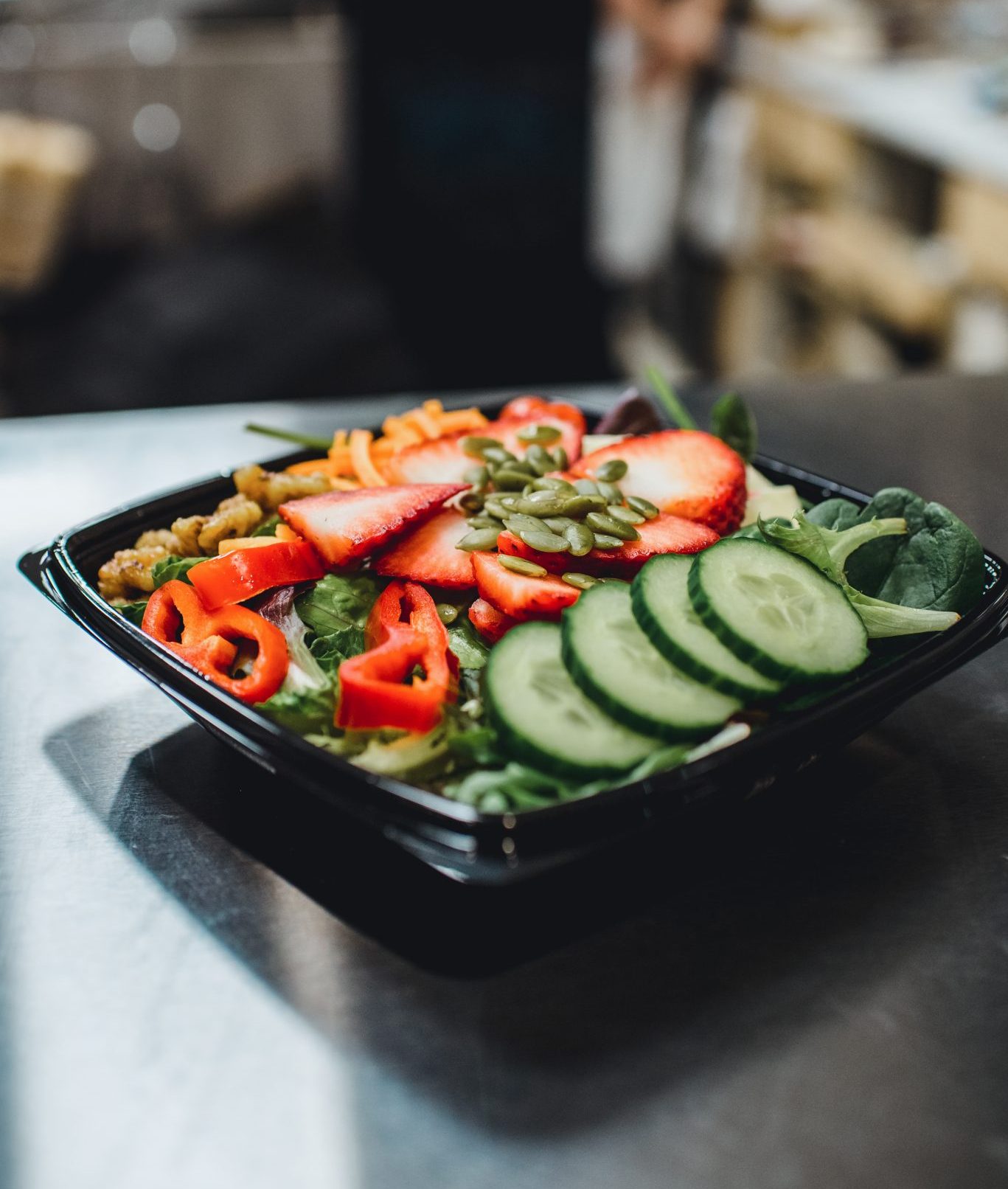 Options vary daily but can include:
Sandwiches (all made on multi-grain with fresh lettuce). Made in house daily
Egg Salad
Tuna
Salmon
Chicken Salad
Ham & Swiss
Turkey, Havarti with Cranberries
+ more!
Salads (all made fresh daily with house-made dressing)
Chef
Veggie Chef
Goat Cheese & Beet
Cobb
Italian Salami
Strawberry Walnut
Greek
+ more!
SNACK PACKS
Crackers and Cheese
Veggies and dip
Apple protein packs.
SOMETHING WARM
Mac & Cheese
Perogies & Smokies
Chicken Souvlaki
Ham & Scalloped Potatoes
Mexi wraps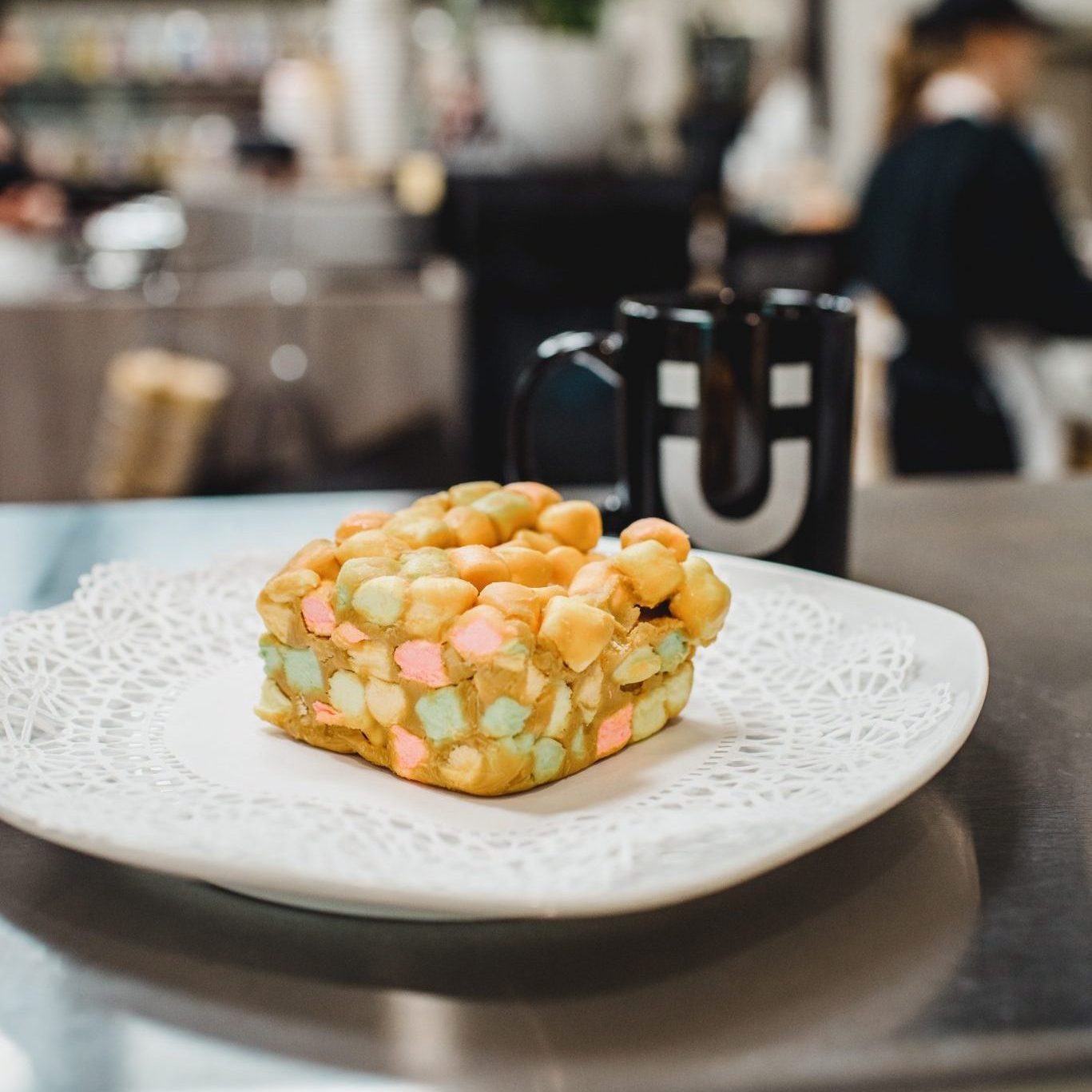 Options vary daily but can include:
OPTIONS VARY DAILY BUT CAN INCLUDE:
Puffed Wheat Marshmellow Squares
Date Sandwich Cookies
Apple Jacks
Cinnamon Rolls
Large Muffins
Vege Rolls
Imperial Cookies
Pies
Cream Pies
Cakes
Cheesecake
Macarons
+ more!