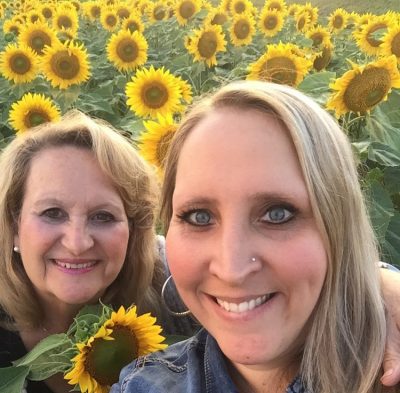 Meet the owners of the Human Bean! ☕️☕️☕️
Hello! We would like to introduce ourselves as Romalda and Gina Wildeman. We are a mother and daughter team who have taken Cityplace by storm. We started here in 2018 and had a vision of what we wanted to offer our customers from the start.
To give you some history, my mom started this business 29 years ago at the Forks market. We built a family and strong following there. She grew her business through her heart. My sister and I grew up working at this location and we have very fond memories there. We started with a small drink menu and over the years perfected what our customers now enjoy. My mom found that there was a niche in the market that was missing which was tea. We now take pride in offering 45 different teas from all around the world. We also had another location at the Millennium Library for 12 years run by a franchisee.
We are woman entrepreneurs who really enjoy building relationships with our customers. Our vision from the beginning was to offer healthy food and drink options on the go. We know how much of a challenge it can be to always pack a healthy lunch. So everyday mom and Lisa work hard to make you those fresh meals for you.
We're excited to offer a website with ordering capabilities. You are able to order all of your favourite Human Bean items online for pickup or delivery. We have a large assortment of our bulk tea and coffee that you can make at home.
During these trying times we wanted to take the time to thank all of our loyal customers for their continued support. Every smile, dollar and words of encouragement means the world to us. We have been amazed at the level of kindness we have been receiving. From the bottom of our hearts thank you. ☕️